WHO ARE WE?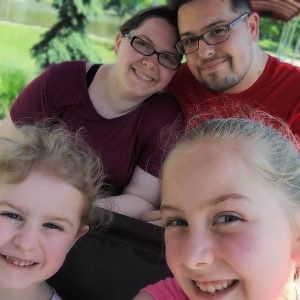 We are Dave and Wendie Clements. We've been married since 2007 and, since then, the two of us have made two daughters and kept them alive for their entire lives – 10 and 5 years, respectively. (We appreciate the applause, truly.)
In that time, we've struggled, celebrated, contemplated, and lived life as it was thrown at us. Now we're making steps to live it to its fullest and enjoy the time we have together. These girls aren't going to be this little and we're not going to be as young as we are forever, so why not?
WHAT'S THIS SHOW ABOUT?
Our goal is to help build families with heart and humor. We want to discuss the hard to talk about topics with honesty, but we also want to encourage people to not take life so seriously. It's meant to be enjoyed!
In each episode, we'll recap our week and then tackle a topic that we found interesting, plus we'll get your thoughts and share them with the rest of the audience
We hope you subscribe to the show and join our Facebook Group. That's where we'll be talking with other listeners about episode topics and sharing news stories that don't necessarily make it to the podcast. Also, keep checking back here on the website for exclusive Because We Said-only blog posts and updates.
SUBSCRIPTION LINKS COMING SOON